See the 'Inaugural Cheese Day' tab for a report of our first Cheese Day event!
Haley and Samantha's hard work paid off!  They led the Shabbat service and read their  Torah portion for their B'not Mitzvah on November 23. They are also working on a Mitzvah Project, their contribution to society that signifies their commitment to the Jewish principles of Tzedakah (justice, righteousness, or charity) and Tikkum Olam (repairing or healing the world). They originally wanted to raise money for some of the things they care about, such as marine research or to help kids go to camp even if their parents can't afford it. But when Rachel, their friend since second grade, passed away last spring, they decided instead to raise money for leukemia research. They also knew that any fundraising activities had to revolve around cheese, because that's what Rachel would want. When discussions began with Rachel's family and Natalee's Song, Haley and Samantha found out about Rachel's wish for a Cheese Day at the hospital, a wish that she did not live to see fulfilled.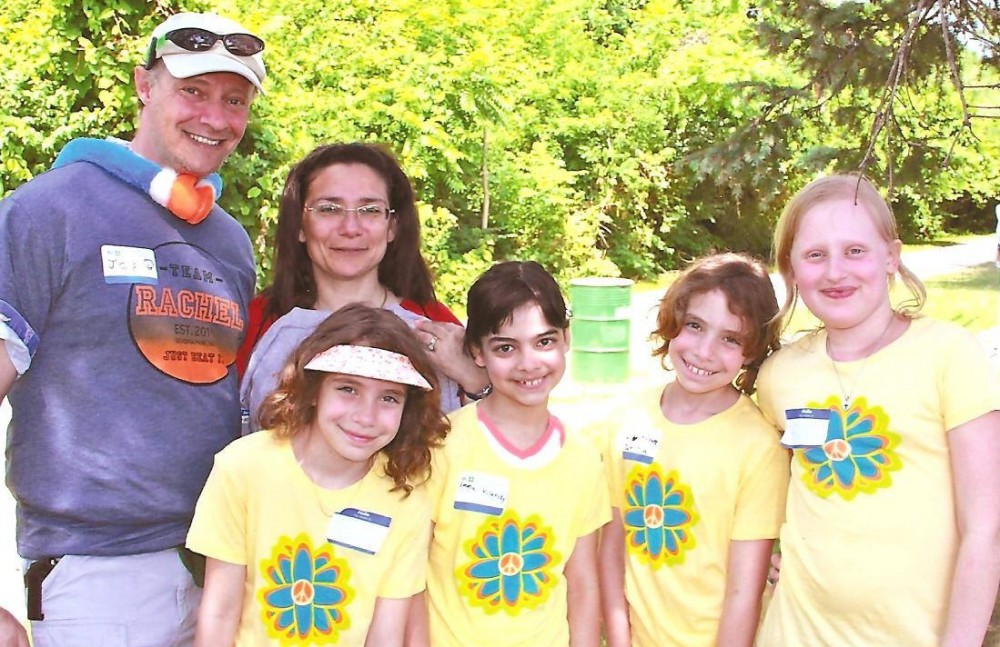 Rachel loved many things, including reading Harry Potter, jokes, and of course cheese.  During her time at Children's National Medical Center, she experienced the long days with little entertainment that is common on oncology wards.  The patients and staff at the hospital alleviated the boredom by instituting theme days.  Before she passed away, Rachel expressed her desire for a cheese theme day to share her love of cheese.   For their Mitzvah Project, Haley and Samantha are working with Rachel's mom, their friend Natalee, Natalee's non-profit organization, and the staff at Children's National to bring Rachel's wish for a cheese day to fruition. A donation will also be made to help fund leukemia research.
Haley and Samantha are raising money to fund Rachel's Cheese Day.  They would really love to ask for tangible donations of cheese products or cheese-themed costumes or games, because tangible donations are more personal and fun than monetary donations. Any such tangible items, however, will need to be sterile-wrapped for hospital safety, and must not require refrigerated storage. Therefore they are also requesting monetary donations in the form of a cheese pledge. Simply choose a cheese, and donate $18 here.  We are hoping to have most of the donations in place by mid-November, in time for the B'not Mitzvah.  Haley, Samantha, and Natalee's Song will work with Children's National Hospital to coordinate a cheese day on or near Rachel's birthday in March.
We will post details of progress of both donations and event plans on this page. Come back to this webpage often for updates and photos!